Keynote Speakers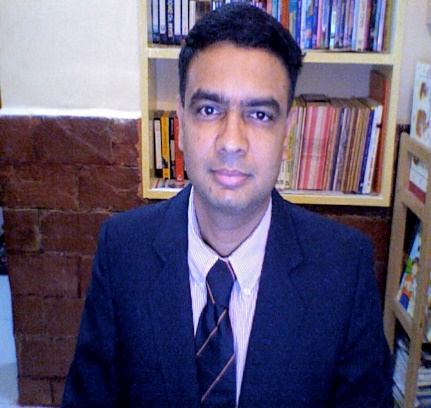 Umesh Bellur
Professor, Department of Computer Science
Indian Institute of Technology Bombay, India
Associate Editor, IEEE Transactions on Cloud Computing
Associate Editor, CSI Transactions on ICT
He worked to establish distributed object standards such as CORBA with OMG and J2EE with JCP. He worked for over 10 years at Oracle Corporation, Teknekron Communication Systems and Covad communications after which he helped found a startup in Silicon Valley called Collation Inc. in 2001. IBM subsequently acquired Collation in 2005. He helped Collation secure their first round of $6M in April of 2002 and release their Discover product in Jan 2003 after which he returned to India to join IIT Bombay as an Associate Professor in the School of Information Technology.
His current research interests revolve around virtualization and cloud computing where he is looking at problems revolving around VM provisioning, placement and migration. A related topic that he is also working on is power aware scheduling in data centers. Problems of distributed routing procols in event broker overlay networks are also of his interest. These research areas translate to projects in middleware design for different kinds of distributed systems including wireless sensor networks as well as QoS models for such environment.

More Details >>
---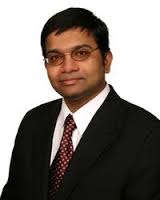 Sudip Misra,
Fellow NASI, Senior Member IEEE, Humboldt Fellow (Germany).
Professor, Department of Computer Science and Engineering,
Indian Institute of Technology Kharagpur, India.
Editor-in-Chief, International Journal of Communication Networks and Distributed Systems (Inderscience), U.K.
Associate Editor, Telecommunication Systems Journal (Springer).
Associate Editor, Security and Communication Networks Journal (Wiley).
Associate Editor, IEEE Transactions on Mobile Computing.
Dr. Sudip Misra is an Associate Professor in the Department of Computer Science and Engineering at the IIT, Kharagpur. Prior to this he was associated with Cornell University (USA), Yale University (USA), Nortel Networks (Canada) and the Government of Ontario (Canada). He received his Ph.D. degree in Computer Science from Carleton University, in Ottawa, Canada. He has several years of experience working in the academia, government, and the private sectors in research, teaching, consulting, project management, architecture, software design and product engineering roles.
His current research interests includes Wireless Ad Hoc and Sensor Networks, Internet of Things (IoT), Computer Networks, Learning Systems, and algorithm design for emerging communication networks.

More Details >>
---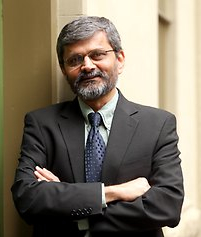 Uday B. Desai
Director, IIT Hyderabad, India
Board Member Tata Communications Limited
Fellow INSA, Fellow INAE, Fellow, IETE
Uday B. Desai is the Director of IIT Hyderabad. He is the Mentor Director for IIT Bhilai and IIIT Chittoor. He has held faculty positions at different universities, Assistant and then Associate Professor at Washington State University and Professor at IIT Bombay. He has held Visiting Associate Professor's position at Arizona State University, Purdue University, and Stanford University. He was a visiting Professor at EPFL, Lausanne. He been the Director of HP-IITM R and D Lab. at IIT-Madras.
He is a member of many central governmental committees and governing council of academic institutions. He was a member of the high powered committee for review of AICTE. He is on the board of Tata Communications Limited. Dr. Desai is a Fellow of Indian National Science Academy), Fellow of Indian National Academy of Engineering. He is the recipient of J C Bose Fellowship.

More Details >>
---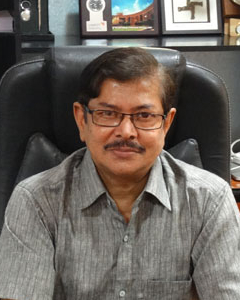 Rahul Banerjee
Director, LNM Institute of Information Technology
Senior Member IEEE, Member of the ACM
Life Member of ISoc, ISTE and ISCA
Associate Member of the IE(I) and CSI
---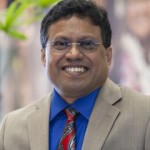 Prasant Mohapatra
Professor of Computer Science
Dean & Vice-Provost of Graduate Studies
University of California, Davis.
Fellow IEEE, Fellow AAAS.
Editor-in- Chief, IEEE Transactions on Mobile Computing.
Dr. Prasant Mohapatra is a Professor in the Department of Computer Science and is serving as the Dean of Graduate Studies and the Vice-Provost of Graduate Education at the University of California, Davis. He served as an Associate Chancellor during 2014-16, and the Interim Vice-Provost and the CIO during 2013-14. He was the Department Chair of Computer Science during 2007-13, and held the Tim Bucher Family Endowed Chair Professorship during that period.

More Details >>
---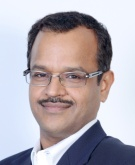 Aurobinda Nanda
Head, Operation, Happiest Minds
Aurobinda Nanda has 21 years of in-depth global experience in software and enterprise product development having worked with Mindtree, Aztecsoft and IBM in various senior leadership roles. Nanda has led and managed global practices, product development, support and professional services leveraging geographically distributed teams.
Nanda distinguishes himself in building and sustaining strong customer loyalties. He has an excellent track record of aggressively building, developing and executing strategic vision for business growth. His core strength lies in creating and managing globally distributed engineering teams and practices.

More Details >>
---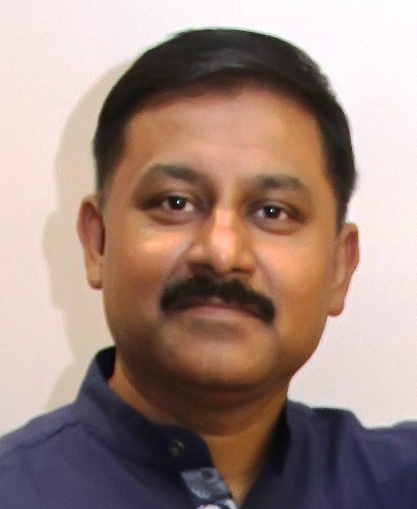 Aninda Bose
Senior Editor, Springer
Aninda Bose is presently working as a Senior Publishing Editor with Springer India Pvt. Ltd. Mr. Bose is part of the Global Acquisition Team at Springer and responsible for acquisition of scientific content, primarily in India and Southeast Asia. The disciplines he is responsible for are Chemistry, Physics, Material Sciences and Earth Sciences. He has more than 23 years of industrial experience in marketing and different fields of publishing. Mr. Bose has completed Masters in Organic Chemistry from Delhi University and Masters in Marketing Research from Symbiosis Institute of Management Studies, Pune. He has published books for secondary level in Chemistry and a member of American Chemical Society, USA. Mr. Bose has delivered more than 50 talks on Scientific Writing and Publishing Ethics in reputed Universities, International Conferences and Author Workshops.

More Details >>
---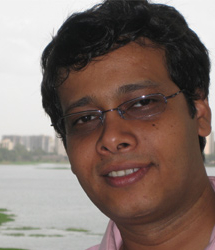 Hemant Kumar Rath
Senior Scientist, TCS Research & Innovation,
Tata Consultancy Services, India

More Details >>
---