Keynote/Invited Speakers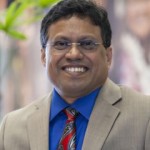 Vice Chancellor for Research
Professor of Computer Science
University of California, Davis, USA
Fellow IEEE, Fellow AAAS.
Editor-in- Chief, IEEE Transactions on Mobile Computing.


Speaker Bio:
Dr. Prasant Mohapatra is serving as the Vice Chancellor for Research at University of California, Davis. He is also a Professor in the Department of Computer Science and served as the Dean and Vice-Provost of Graduate Studies at University of California, Davis during 2016-18. He served as an Associate Chancellor during 2014-16, and the Interim Vice-Provost and CIO of UC Davis during 2013-14. He was the Department Chair of Computer Science during 2007-13, and held the Tim Bucher Family Endowed Chair Professorship during that period.
In the past, Dr. Mohapatra has been on the faculty at Iowa State University and Michigan State University. He has also held Visiting Scientist positions at Intel Corporation, Panasonic Technologies, Institute of Infocomm Research (I2R), Singapore, and National ICT Australia (NICTA). He has been a Visiting Professor at the University of Padova, Italy and Yonsei University, and KAIST, South Korea.
Dr. Mohapatra was the Editor-in-Chief of the IEEE Transactions on Mobile Computing. He has served on the editorial board of the IEEE Transactions on Computers, IEEE Transactions on Mobile Computing, IEEE Transaction on Parallel and Distributed Systems, ACM WINET, and Ad Hoc Networks. He has served as the Program Chair and the General Chair and has been on the program/organizational committees of several international conferences. He has been a Guest Editor for IEEE Network, IEEE Transactions on Mobile Computing, IEEE Communications, IEEE Wireless Communications, and the IEEE Computer.
Dr. Mohapatra received his doctoral degree from Penn State University in 1993, and received an Outstanding Engineering Alumni Award in 2008. He is also the recipient of Distinguished Alumnus Award from the National Institute of Technology, Rourkela, India.
Dr. Mohapatra received an Outstanding Research Faculty Award from the College of Engineering at the University of California, Davis. He received the HP Labs Innovation awards in 2011, 2012, and 2013. He is a Fellow of the IEEE and a Fellow of AAAS.
Dr. Mohapatra's research interests are in the areas of wireless networks, mobile communications, cybersecurity, and Internet protocols. He has published more than 350 papers in reputed conferences and journals on these topics. Dr. Mohapatra's research has been funded through grants totaling about 15 million US dollars from the National Science Foundation, US Department of Defense, US Army Research Labs, Intel Corporation, Siemens, Panasonic Technologies, Hewlett Packard, Raytheon, Huawei Technologies, and EMC Corporation.
---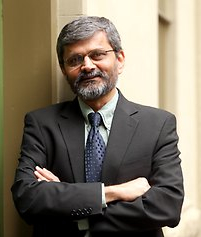 Director, IIT Hyderabad, India
Board Member Tata Communications Limited
Fellow INSA, Fellow INAE, Fellow, IETE


Speaker Bio:
Uday B. Desai is the Director of IIT Hyderabad. He is the Mentor Director for IIT Bhilai and IIIT Chittoor. He has held faculty positions at different universities, Assistant and then Associate Professor at Washington State University and Professor at IIT Bombay. He has held Visiting Associate Professor's position at Arizona State University, Purdue University, and Stanford University. He was a visiting Professor at EPFL, Lausanne. He been the Director of HP-IITM R and D Lab. at IIT-Madras.
He is a member of many central governmental committees and governing council of academic institutions. He was a member of the high powered committee for review of AICTE. He is on the board of Tata Communications Limited. Dr. Desai is a Fellow of Indian National Science Academy), Fellow of Indian National Academy of Engineering. He is the recipient of J C Bose Fellowship.
---
Title: "New Frontiers in Cloud and Fog Computing for Big Data/Internet-of-Things (IoT) Applications"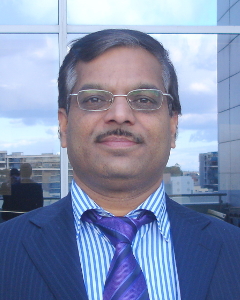 Director, Cloud Computing and Distributed Systems (CLOUDS) Lab,
The University of Melbourne, Australia.
CEO, Manjrasoft Pvt Ltd, Melbourne, Australia
Fellow IEEE, Life Member of ACM
Redmond Barry Distinguished Professor of Computer Science and Software Engineering,


Abstract: Computing is being transformed to a model consisting of services that are commoditised and delivered in a manner similar to utilities such as water, electricity, gas, and telephony. Several computing paradigms have promised to deliver this utility computing vision. Cloud computing paradigm has turned this vision of "computing utilities" into a reality. It offers infrastructure, platform, and software (application) as services, which are made available as subscription-based services in a pay-as-you-go model to consumers. Cloud application platforms need to offer (1) APIs and tools for rapid creation of elastic applications and (2) a runtime system for deployment of applications on geographically distributed computing infrastructure in a seamless manner.
The Internet of Things (IoT) paradigm enables seamless integration of cyber-and-physical worlds and opening up opportunities for creating new class of applications for domains such as smart cities. The emerging Fog computing paradigm is extends Cloud computing model to edge resources for latency sensitive IoT applications.
This keynote presentation will cover (a) 21st century vision of computing and identifies various IT paradigms promising to deliver the vision of computing utilities; (b) innovative architecture for creating elastic Clouds integrating edge resources and managed Clouds, (c) Aneka, a Cloud Application Platform, for rapid development of Cloud/Big Data applications and their deployment on private/public Clouds with resource provisioning driven by SLAs, (d) a novel FogBus software framework with Blockchain-based data-integrity management for facilitating end-to-end IoT-Fog(Edge)-Cloud integration for execution of sensitive IoT applications, (e) experimental results on deploying Cloud and Big Data/Internet-of-Things (IoT) applications in engineering, and health care, satellite image processing, and smart cities on elastic Clouds; and (f) directions for delivering our 21st century vision along with pathways for future research in Cloud and Fog computing.
Speaker Bio:
Dr. Rajkumar Buyya is a Redmond Barry Distinguished Professor and Director of the Cloud Computing and Distributed Systems (CLOUDS) Laboratory at the University of Melbourne, Australia. He is also serving as the founding CEO of Manjrasoft, a spin-off company of the University, commercializing its innovations in Cloud Computing. He has authored over 650 publications and seven text books including "Mastering Cloud Computing" published by McGraw Hill, China Machine Press, and Morgan Kaufmann for Indian, Chinese and international markets respectively. Dr. Buyya is one of the highly cited authors in computer science and software engineering worldwide (h-index=120, g-index=255, 76,800+ citations). He is named in the recent Clarivate Analytics' (formerly Thomson Reuters) Highly Cited Researchers and "World's Most Influential Scientific Minds" for three consecutive years since 2016. Dr. Buyya is recognized as Scopus Researcher of the Year 2017 with Excellence in Innovative Research Award by Elsevier for his outstanding contributions to Cloud computing.
Software technologies for Grid, Cloud, and Fog computing developed under Dr.Buyya's leadership have gained rapid acceptance and are in use at several academic institutions and commercial enterprises in 40 countries around the world. Manjrasoft's Aneka Cloud technology developed under his leadership has received "2010 Frost & Sullivan New Product Innovation Award". He served as founding Editor-in-Chief of the IEEE Transactions on Cloud Computing. He is currently serving as Editor-in-Chief of Software: Practice and Experience, a long standing journal in the field established ~50 years ago.
---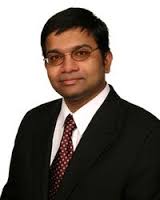 Fellow NASI, Senior Member IEEE, Humboldt Fellow (Germany).
Professor, Department of Computer Science and Engineering,
Indian Institute of Technology Kharagpur, India.
Associate Editor, Telecommunication Systems Journal (Springer).
Associate Editor, Security and Communication Networks Journal (Wiley).
Associate Editor, IEEE Transactions on Mobile Computing.


Speaker Bio:
Dr. Sudip Misra is an Professor in the Department of Computer Science and Engineering at the IIT, Kharagpur. Prior to this he was associated with Cornell University (USA), Yale University (USA), Nortel Networks (Canada) and the Government of Ontario (Canada). He received his Ph.D. degree in Computer Science from Carleton University, in Ottawa, Canada. He has several years of experience working in the academia, government, and the private sectors in research, teaching, consulting, project management, architecture, software design and product engineering roles.
His current research interests includes Wireless Ad Hoc and Sensor Networks, Internet of Things (IoT), Computer Networks, Learning Systems, and algorithm design for emerging communication networks.
---
Title: Deep Learning for Autonomous Driving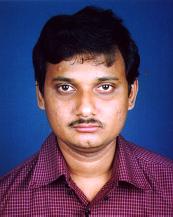 Professor, Department of Computer Science & Engineering,
Indian Institute of Technology Kharagpur, India.
Chair, IEEE Kharagpur Section, 2014
Vice Chair and Treasurer, IEEE Kharagpur Section 2013
Secretary and Treasurer, IEEE Kharagpur Section 2012
Executive Body Member, Information Retrieval Society of India


Abstract: Autonomous cars will soon become a reality in smart city. Machine learning and deep learning are at the heart of autonomous cars. We highlight various components of an autonomous vehicle and present the role of machine learning. Computer vision system as well as navigation system are the core of these technology. Reinforcement learning and deep learning algorithms for this are of great interest. Future research directions and challenges will be explored.
Speaker Bio:
Currently Dr. Pabitra Mitra is working as a Professor in the Department of Computer Science and Engineering at Indian Institute of Technology Kharagpur, India. His research interests are machine learning, data mining, pattern recognition, information retrieval, image processing.He received his Ph.D. degree in Computer Science from Indian Statistical Institute, Kolkata. He has several years of experience working in the academia, government, and the private sectors in research, teaching, consulting, project management, and product engineering roles.He has been honoured with many awards from different organizations throughout the world.
---
Title: "Emotion Recognition and Intelligent Computing"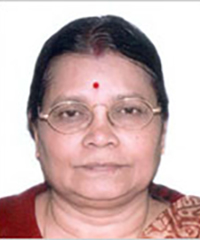 President of Odisha Bigyan Academy
Ex.Vice Chancellor, North Odisha University, India
Samanta Chandra Shekhar Award, 2012
Senior Member, IEEE


Abstract: Emotion recognition involves analysis of emotion in Speech, Gesture as well as in Facial expressions of human being to be dealt through computers applying different Machine Learning techniques. Emotion in Speech and Facial expression will be discussed, which has applications in Robotics, Customer Analysis, Biometrics for security to Intelligent sensors for different smart systems.
Speaker Bio:
Prof. Sanghamitra Mohanty has a M.Sc. and Ph.D. in physics. She has worked as a lecturer, reader and professor in computer science at Utkal University from 1986 to 2011. On invitation, Prof. Mohanty has worked as Visiting Professor in UNL, USA, thrice in 2001, 2002 and 2003, Visiting Scientist in Princeton University USA, in 2003. Besides USA, she has visited Italy, United Kingdom, France, South Korea, Egypt, Nepal, Japan, Sweden and UAE in connection with research work.
Her research topics are in the fields of artificial intelligence, speech processing, image processing, natural language processing, fractal geometry, weather prediction, and high energy physics. She has thirteen Intellectual Property Rights (IPRs) on Indian Language Technology Solutions. More than 160 of her research papers have been published in international journals and conference proceedings.
---
Title: "Tools of Scientific Publishing"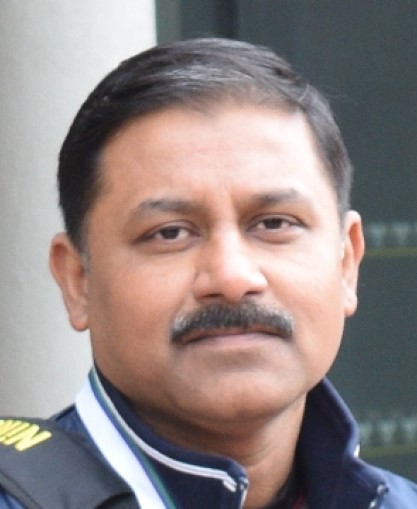 Senior Publishing Editor, Springer Nature


Abstract: The importance of research publishing can be defined by a simple quote of Gerard Piel, which says "Without publication, science is dead." The first scientific journal was published in 1665 and we have travelled 350 years since then. In the last 20 years, science and reporting of science have undergone revolutionary changes. Computerization and Internet have changed the traditional ways of reading and writing. Hence, it is very important for scientists and students of the sciences in all disciplines to understand the complete process of writing and publishing of scientific paper in good journals. There is also a downside of digital publishing. The principal challenge for publishers is to handle ethical issues and it is of utmost importance for the authors to understand the ethical practices involved in the process.
The talk is designed to provide information on different ethical practices and also on how to make use of various author services for the publishing work.
Speaker Bio:
Aninda Bose is presently working as a Senior Publishing Editor with Springer Nature. Mr. Bose is part of the Global Acquisition Team at Springer and responsible for acquisition of scientific content across the globe. The disciplines he is responsible for are Chemistry, Material Sciences, Earth Sciences and Computational Intelligence. He has more than 24 years of industrial experience in marketing and different fields of publishing. Mr. Bose has completed Masters in Organic Chemistry from Delhi University and Masters in Marketing Research from Symbiosis Institute of Management Studies, Pune. Mr. Bose has delivered more than 75 invited talks on Scientific Writing and Publishing Ethics in reputed Universities, International Conferences and Author Workshops. He has published books for secondary level in Chemistry and is a member of American Chemical Society, USA.
---
Title: "Agile Software Development"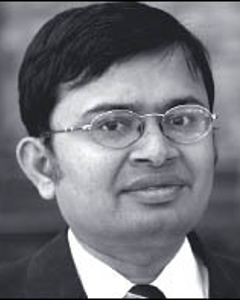 IIT Kanpur, India
Fellow, The Institution of Engineering and Technology (U.K.)
Fellow, British Computer Society (London)
Fellow, Institution of Engineers (India)
Fellow, Institution of Electronics and Telecommunication Engineers (India)


Speaker Bio:
Subhas Chandra Misra, a PhD from Carleton University, Canada and a PDF from Harvard University, USA, is currently an Associate Professor at IIT Kanpur and an Advisor at Indo Canada Education Council. He has been elected a Fellow of Institution of Engineering and Technology (U.K), a Fellow of British Computer Society (London), a Fellow of a couple of Royal Societies (London), a Fellow of Institution of Engineers and a Fellow of Institution of Electronics and Telecommunication Engineers.
Dr. Misra has experience in both academia and industry. Before joining IIT Kanpur, he had worked for several years in different industries including Indian Telephone Industries Ltd (India) and Nortel Networks (Canada).
His research interests include, Enterprise Resource Planning (ERP), Healthcare Management, Personalized Medicine, Business Process Management, Project Management, Managing Supply Chain Services, Business Analytics/Data Analysis, Change and Risk Management, E- Governance, and Information Systems. He has authored more than 100 peer reviewed papers which have received high citation index. His papers have been published in reputed international journals (of high impact factor) published by extremely reputed publishers like Elsevier, Springer, Wiley, IEEE and Emerald.
He has received 20 prestigious awards for his academic recognitions that include "Research Excellence Award" (USA), "Achievement Award" (USA), Best/Outstanding Paper Award (USA), Best paper Award (Canada), NSERC Fellowship (Canada), OGS (Canada), Dr. Sarvepalli Radhakrishnan Outstanding Teachers Award, Teaching Excellence Award, Dr. APJ Abdul Kalam Research Excellence Award, Outstanding Faculty Award, Excellence in Research Award, and Young Scientist Award. He was invited as Keynote Speaker in 20 international conferences in North America, Europe and Asia including the most prestigious World Congresses held in different venues like the Imperial College (London, UK) and UC Berkeley (California, USA), where his novel concepts were taken very warmly.
He has served as Associate Editor of 12 prestigious international journals published across the globe by top international publishers. On invitation, he worked as Program Chair and Session Chair in 12 international conferences held different places in Europe and USA. He has served as conference program committee member for over than 50 International Conferences held across USA, Canada and different countries of EUROPE.
---
Title: "Cognitive Network Control for 5G"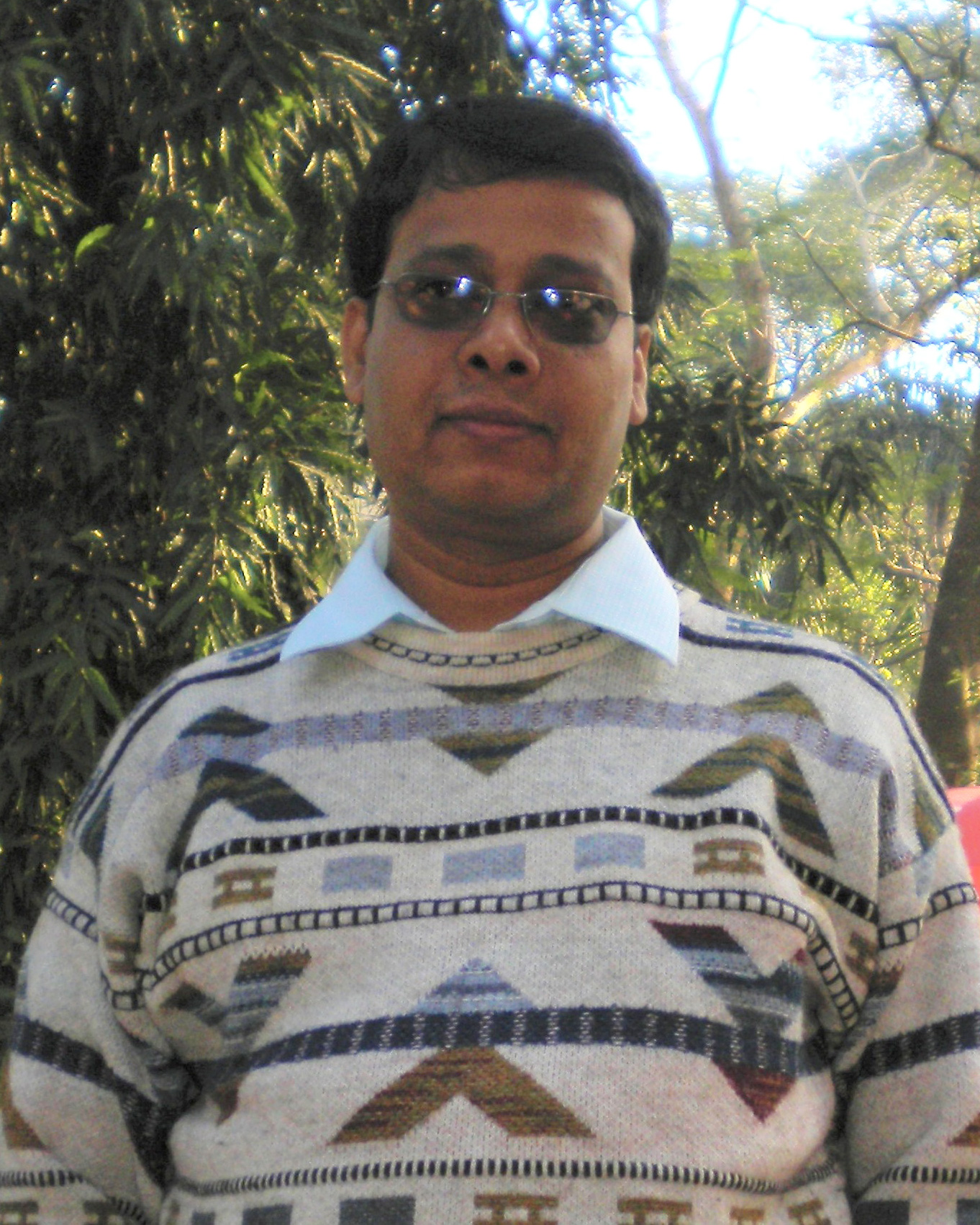 Senior Scientist
TCS Research & Innovation
Tata Consultancy Services
Senior Member, IEEE


Abstract: Dynamic network control based on the application demand is one of the key challenges which operators face today. Going forward with 5G in place, this can become further complicated. With multiple technologies and multiple applications with wide range of QoS demand, the future network should be self-managed and controllable. A cognitive controller for networks should be designed to solve this; which is the focus of this talk. In this talk, a middle layer based Sense-Analyze-Decision-Respond framework will be presented with real-time auto sensing, analysis, prediction and configuration in the line of the 5GPP Operational Architecture. Application aware network slicing, multi-technology and vertical use-case support, multi-tenancy support, etc., will also be a part of this presentation.
Speaker Bio:
Hemant is a Senior Member of IEEE and IARCS, holds MTech and PhD from IIT Bombay, India and BE in EL&TCE from VSSUT Burla, Odisha. He has more than 20 years of experience in academics, research and industry. At present, Hemant is a Senior Scientist at TCS Research & Innovation, Bhubaneswar/Bangalore. Prior to TCS he was with KIIT Bhubaneswar as an Associate Professor, Manager at Usha Martin Academy - IIT Madras and Scientist at CEERI Centre New Delhi. His research interests include: Augmented Robotics, Fog computing, Mobile Edge computing, QoS in Networks, 5G Network Design, Software Defined Networks, etc. He has published many research papers and presented many talks in national and international conferences and journals and has filled/obtained several patents in the broad areas of communication and networking. He is also active in national and international standardization in the areas of networking and communications.
---
Title: "Neuromorphic Computing Device: A Pathway towards Digital Brain"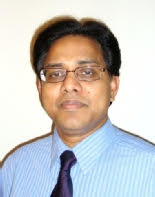 Department of Engineering and Computer Science
Virginia State University, USA


Abstract: In recent years, considerable efforts have been focused to mimic significant neural behaviors of the human brain by means of artificial neural networks (ANN). Emerging non-volatile memory devices such as phase-change memory (PCRAM), conductive bridge memory (CBRAM) and resistive random access memory (RRAM) are shown as good candidates for emulation of synaptic plasticity and learning rules of the brain. RRAM or memristor act as typical analog memory with SET and RESET switching functionality has great potential for the artificial neural networks (ANN) to be discussed.
Usually, memristor are two terminal switching devices brings extremely low-power nanocomputing process applications. Not only can these devices offer powerful computation capability, but also exhibit intelligent behaviors such as cognition and associative memory. Artificial or digital neuron has a similar structure to the biological counterpart of the human brain. Natural neurons are the processor which receive signal in the dendrites and can trigger to the axon. We have identified memristor or resistive memory (RRAM) as the digital neuron or synapse and computing through artificial neural network to understand the deep learning process. Artificial neural networks (ANN) perform tasks such as pattern recognition, learning from data, and forecasting trends just like an expert can, as opposed to the conventional algorithmic approach that requires a set of steps to be performed.
The research goal is to model brain-like intelligent functions using memristive networks in PSPICE and machine learning (ML) simulation platofrm. The connections between neurons have been associated to weights which can modify signals, thus influencing on the neuron's output. The work will be a path finder of developing neuromorphic or AI chips that can be embedded onto a smart robot.
Speaker Bio:
Dr. Chandan B. Samantaray, has been working as Assistant Professor of Physics in the Department of Chemistry & Physics. He received Ph.D. from the Indian Institute of Technology, India. He has almost fourteen years of active research in the fields of nanoscale devices fabrication, semiconductor process, and modeling. Also, his research interest includes biophotonics, DNA/Protein sensors, and finite element simulation.
---
Special Session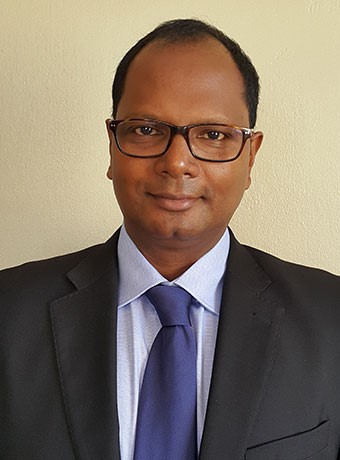 Dean of Faculty of Information and Communication Technology
Université des Mascareignes, Republic of Mauritius


Speaker Bio:
Seeven Amic was born in Mauritius. He received his MSc (Hons) Degree in Computer Engineering at the Kharkov Polytechnic Institute, Ukraine in 1992. In 1995, he joined the Swami Dayanand Institute of Management, now Université des Mascareignes, a public university founded in 2012 where he is working as lecturer in Information Technology till today. During these years, Seeven has been teaching in his favourite fields: Algorithmics, Software Engineering and Cryptography amongst others. He has a keen interest in learning, teaching and research. He has also collaborated with various local universities (University of Mauritius, University of Technology, Mauritius, University of Middlesex, Mauritius campus) and international institutions (University of Greenwich, University of London Metropolitan) and delivering courses and supervised various projects.
In 2017, Seeven is appointed as Dean of Faculty of Information and Communication Technologies where he is responsible of two Departments: Department of Software Engineering and Department of Applied Computer Science.
---
Women in Engineering[WiE]
Title: "Smart Structures: Structural Health Monitoring"
Associate Professor, Department of Aerospace Engineering
Indian Institute of Technology Kharagpur, India


Abstract: An aircraft, automobile, or civil infrastructure system with the capabilities to adapt their characteristics/behavior as required, monitor their health condition, perform self-diagnosis and self-repair are popularly called smart structures. An important aspect of smart structure is structural health monitoring (SHM). Monitoring the performance of a structure, damage prognosis, predicting the remaining service life of an aged structure have been of much relevance and importance from early days of engineering to present day. SHM is essentially an interdisciplinary research area and includes design and implementation of sensor network, processing and analysis of the response to extract features resulting from defects using signal processing schemes, and relating the features to damage attributes through statistical and machine learning techniques. The ultimate goal is in-service and real-time monitoring of functioning and integrity of structures. The talk will discuss the different aspects of structural health monitoring in the perspective of smart structures and systems.
Speaker Bio:
Mira Mitra is currently Associate Professor in Aerospace Engineering at IIT Kharagpur. Prior to this, she was an Associate and Assistant Professor in Aerospace Engg. at IIT Bombay from 2007 to 2016. She has done her PhD and Masters from IISc, Bangalore, both in Aerospace Engineering. She has authored several papers in international journals and conferences. She is the recipient of INAE Young Engineering Award, SERB Women Excellence Award, and IIT Bombay Hotchand Lala Excellence in Teaching Award.
---
Title: "Women In Healtheering Extended"
Professor, Department Of Computer Science Engineering
Bhilai Institute of Technology, Durg, India


Abstract: Among all the inevitably responsible portfolios, the female race of mankind carries the immense potential to shape its career options towards the novel discipline of Healtheering emerging from the versatile field of healthcare engineering. 'Healtheering' is a newly coined term as on date abbreviating to the discipline of 'Healthcare Engineering'. Healtheering is a novel concept that not only refers to the usage of digitization, engineering concepts and technology for accomplishing suggestive, prescriptive curative healthcare practices but also includes counselling practices in order to elevate health-quotient of human race in totality.
At this juncture, very thoughtfully, all the female species on planet earth are considered to be the blessed souls, who are given the most wonderous divine responsibility of nurturing their off springs so that they continue relishing dwellings gifted by bountiful nature. Henceforth, the women community is observed to seriously aspire taking up the leading role as 'Healtheers'. As obvious, men are bigger and more muscular, stronger than women, but in when it comes to health, men are the weaker gender. Data analyzed from 32 countries, constituting about 52% of the world's population, and reported in the Lancet Commission on Women and Health, shows that women contribute considerably high in healthcare annually. The roots lay in the underlying fact that it is the high degree of potential, energy and stamina borne by women. The dis-heartening statistics as reported by World Health Organization show that although females are relatively fitter species in terms of their heath quotient, however, they contribute to more ailment-victim counts as compared to male population.
Moreover, in WHO survey highlights, achieving the Sustainable Development Goal health targets on infant, child and maternal health, HIV, TB, malaria and Non-Communicable Diseases will require the scaling-up of these and other essential services as key steps in the journey towards Universal Health Coverage. To make the statistics even worse, violence against women results in serious short and long-term physical, mental, sexual and reproductive health problems, affecting their children, and leads to high social and economic costs for women, their families and societies. Also, violence against children has lifelong impacts on the health and well-being of children, families, communities and nations. This has raised a sequel of questions and also has increased their curiosity-cum-awareness levels as what methods and practices to be adopted in order to elevate the health-quotient of fellow beings in surrounding vicinities.
In summary, women play a critical role in shaping of their families often serving as the primary caregivers and premier family health counsellors, with great insight in understanding the key points in healthcare. As wellness motivators, women also play a vital role in the global healthcare workforce as nurses, midwives, community health workers and doctors. In some countries, 90% of nurses are women. As Kofi Annan rightly said; 'When women thrive, all of society benefits, and succeeding generations are given a better start in life'.
---
Panel Discussion
Title: "Intellectual Property and Standardization in Smart Cities"
Brief Proposed Agenda: With many new smart cities coming up in India and other parts of the world, we see many deployment issues related to smart cities. While some of the deployment issues are related to technical know-how, some are related to lack of standardization in various domains or use cases. Intellectual Property (IP) plays a major role in licensing, integrating and bringing the Standard Essential Patents (SEPs) view which can bring value and authentic solution for smart cities. While a general view is good, use-case specific views such as water resources, smart agriculture, transport, sanitation, digitization, health care, smart education, etc., can give better understanding.
Panelists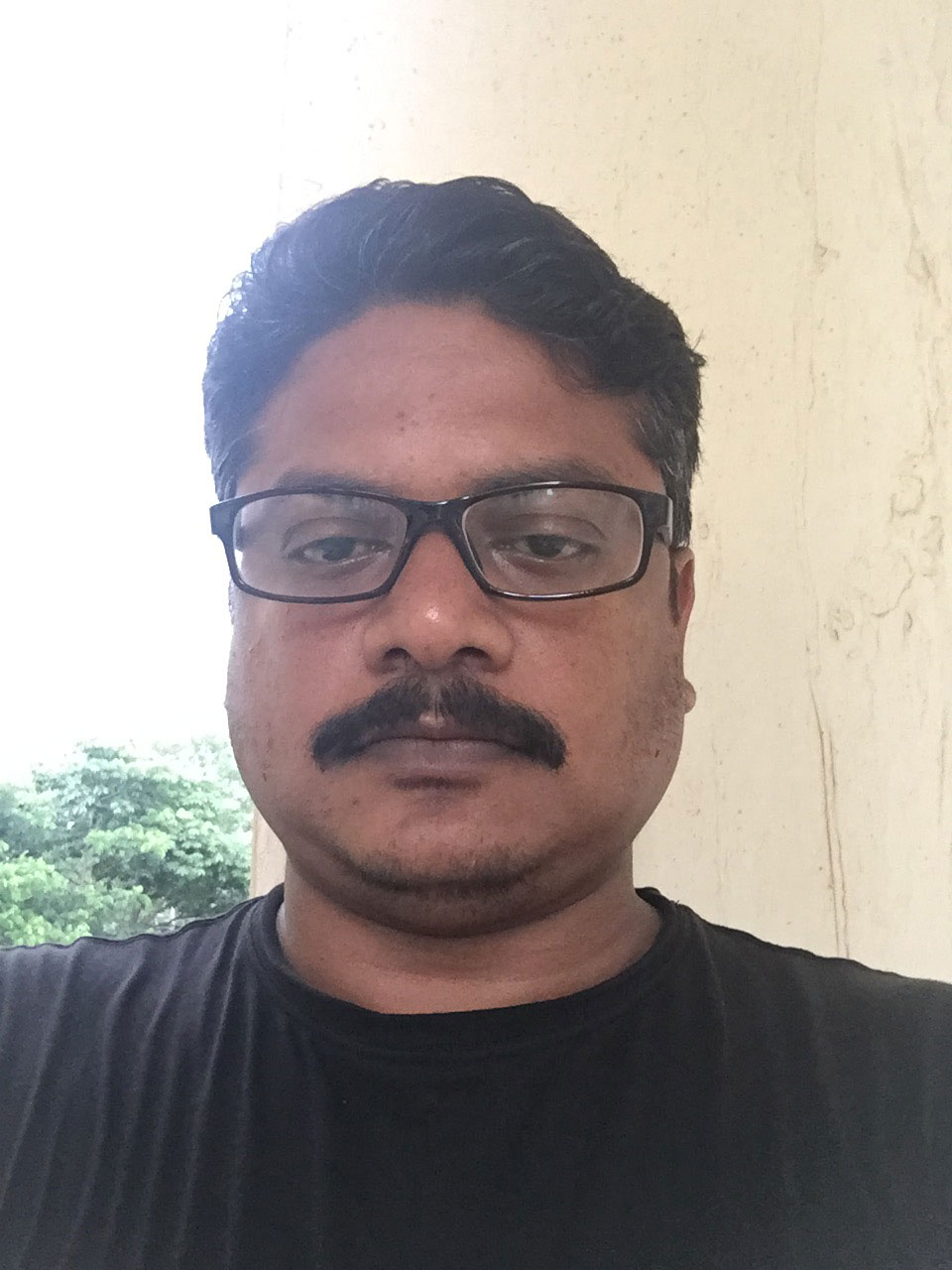 Speaker Bio:
Biswajit is a faculty of Physics at IIIT, Bhubaneswar. Biswajit completed his PhD in Physics from IIT, Bombay, did his Postdoctoral fellowship at IOP, Bhubaneswar and Academia Sinica, Taiwan. His research interests include quantum information theory and laser spectroscopy. He has published twelve research papers in international journal and two in national journals. Biswajit has more than nine years' experience in teaching undergraduates and supervising PhD students.
---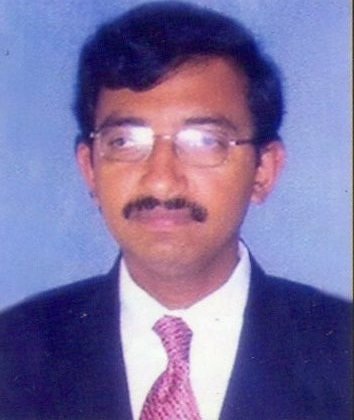 ICAR-Indian Institute of Water Management, Bhubaneswar


Speaker Bio:
Pramod is a Principal Scientist (Agronomy), in the Rainwater Management Division of ICAR - Indian Institute of Water Management, Bhubaneswar. He is a graduate from OUAT, Bhubaneswar (Chancellor Award), Post-graduate from Banaras Hindu University (Gold Medal) and PhD from ICAR, New Delhi. Pramod held several positions during his illustrious career spanned over more than a decade - In Charge Head, ICAR-IIS&WC Regional Centre, Agra, In Charge - Research Farm, ICAR-Indian Institute of Water Management, Bhubaneswar, Expert Member, Drought Management Committee, Govt. of Rajasthan, Expert member to IPR and GI registration committee of Govt. of Odisha, etc. He has published more than 100 research articles in national/international journals/ book/ book chapters/ compendium/training manual, etc. He is active with Doordarshan and All India Radio and has delivered 30+ talks on various subjects. His research interests include Conservation Agriculture, Organic Farming, Watershed Management, Integrated Farming and Rainwater Management, etc. His other interests include writing policy level editorial articles on agricultural and socioeconomic problems of Odisha and their solutions in various newspapers/journals.
---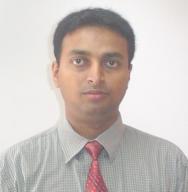 Tata Consultancy Services, Bhubaneswar


Speaker Bio:
Rakesh has been working with Tata Consultancy Services (TCS) for the last 17 years. He has worked on many initiatives and latest includes Smart City platform. As a part of Smart City initiative, he has worked extensively in the domains of Transportation, Water and Energy in as a Solution Architect. All the domains followed proper standards in order to make interoperability simple. Rakesh is a TOGAF certified professional and has two granted patents.
---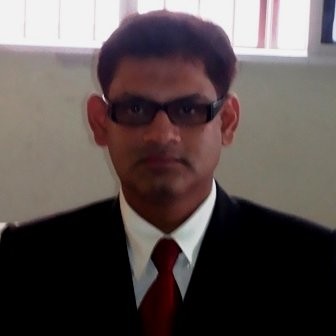 Chief Delivery Officer
SDRC (P) Ltd, Bhubaneswar


Speaker Bio:
Alok has 20+ years of experience in managing and delivering mission critical applications for diverse Global clients, Government and Non-Government organizations on multiple technology platforms e.g. Mainframes, AS/400, J2EE, .NET, Big Data ecosystem and multiple domains e.g. Human development initiatives (Health, Child Protection, Education, Livelihood), Banking & Financial Services, Manufacturing, Retails so on. Primary expertise in Overall delivery of Government program, Liasioning, Program Management, Estimation, Planning, Architecture, Design, Execution, Control and Tracking, Quality assurance, Risk assessment of complex software application development, maintenance & support engagements in various technologies. Select representations of clients are UNICEF, BMGF, JSI, AHI, GOI & State Ministries, American Express (AMEX Inc), Fidelity, First Data Resources (FDR Inc) with SDRC & Infosys Ltd. As Chief Delivery Officer of SDRC, Alok is responsible for the delivery core practice areas – Research and Advocacy; Management Systems, and Capacity Building. Prior to joining IT Bandwagon, he had brief stints in social developmental sector with PRADAN and core mechanical engg as Senior CAD Engg with CADSYS.
---